Miles Falcon Major M3A - 1936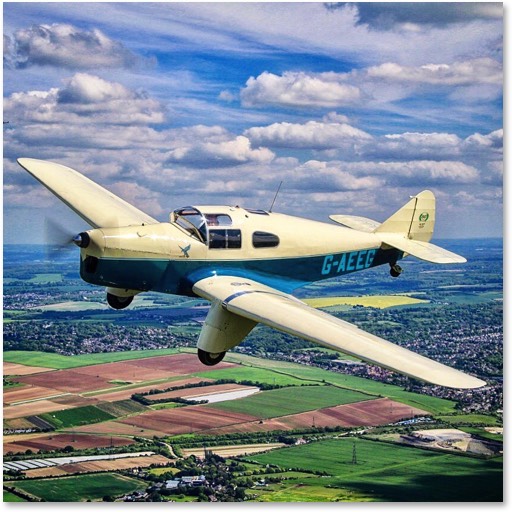 The M.3A Falcon Major was the first enclosed cabin monoplane designed by Frederick George Miles for Miles Aircraft and was a development of their successful Miles Hawk open cockpit aircraft. The type was used as a private transport aircraft and many were used in the air taxi role.

The Falcon is of entirely wooden construction with ply covered fuselage and wings and fabric covered control surfaces. The Falcon Major was so called due to it being powered by a de Havilland Gypsy Major 4 cylinder engine. Later versions, the Falcon Six, were powered by the more powerful Gypsy Six.

The prototype Falcon G-ACTM was completed 1934 in time for it to compete in the MacRobertson England-Australia Air Race taking 27 days to reach Darwin and then returning in a record breaking time of 7 days 19 hours and 15 minutes.

One of the most distinctive features of the Falcon is the raked windscreen which is purported to add another 4mph to the top speed.

There are only 3 Miles Falcon aircraft remaining, G-AEEG being the only one in the UK, the other two in Spain and Australia.

Drop Images Here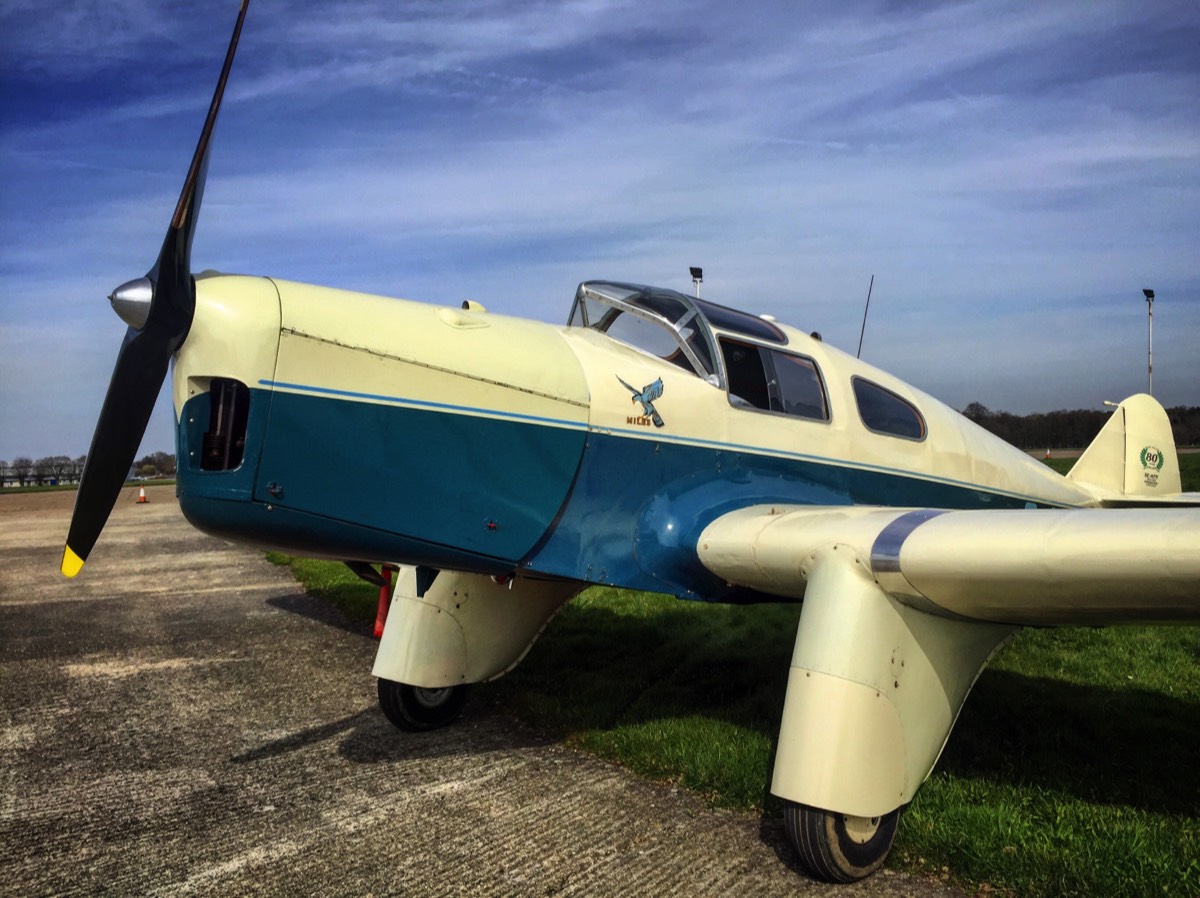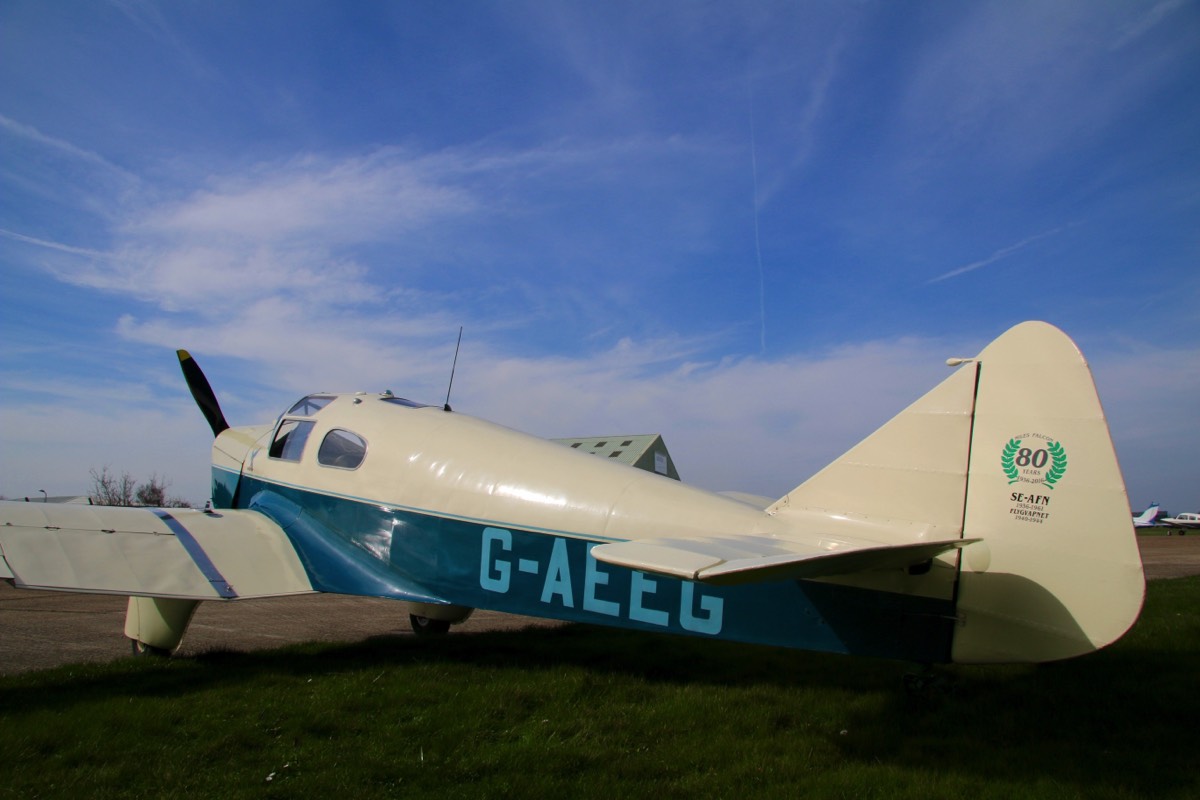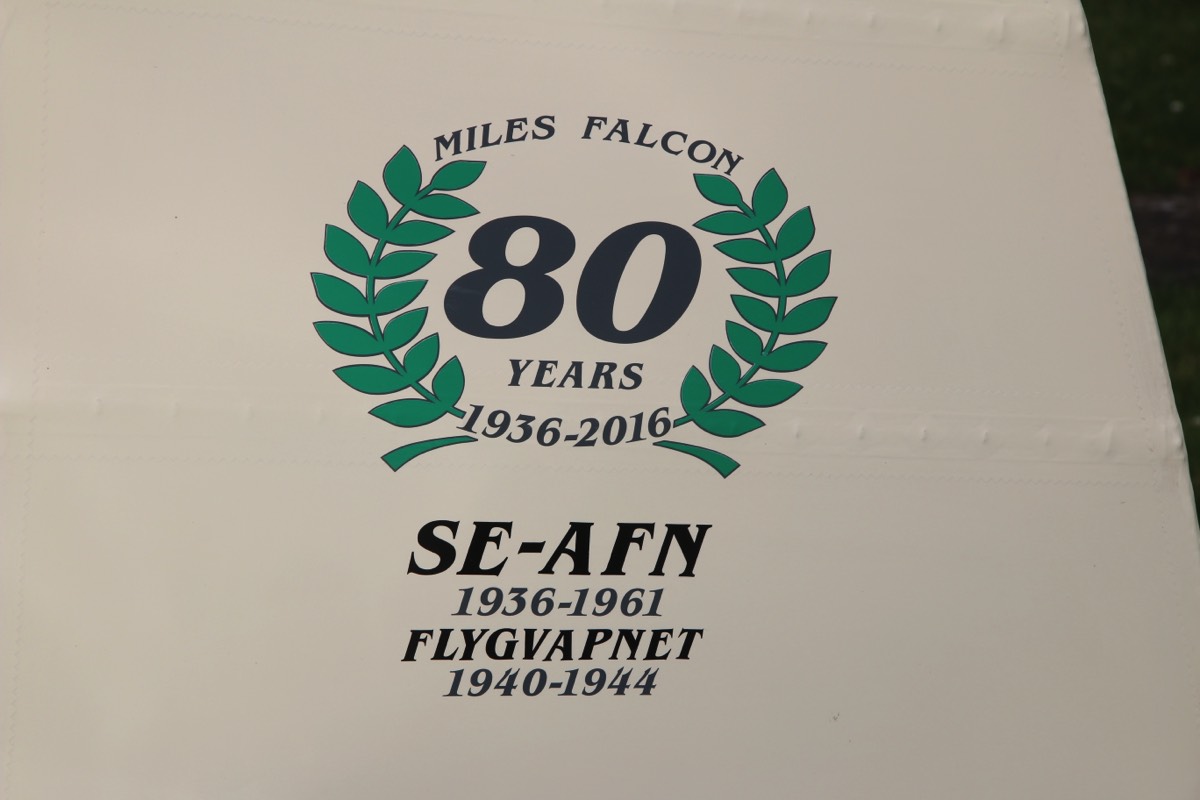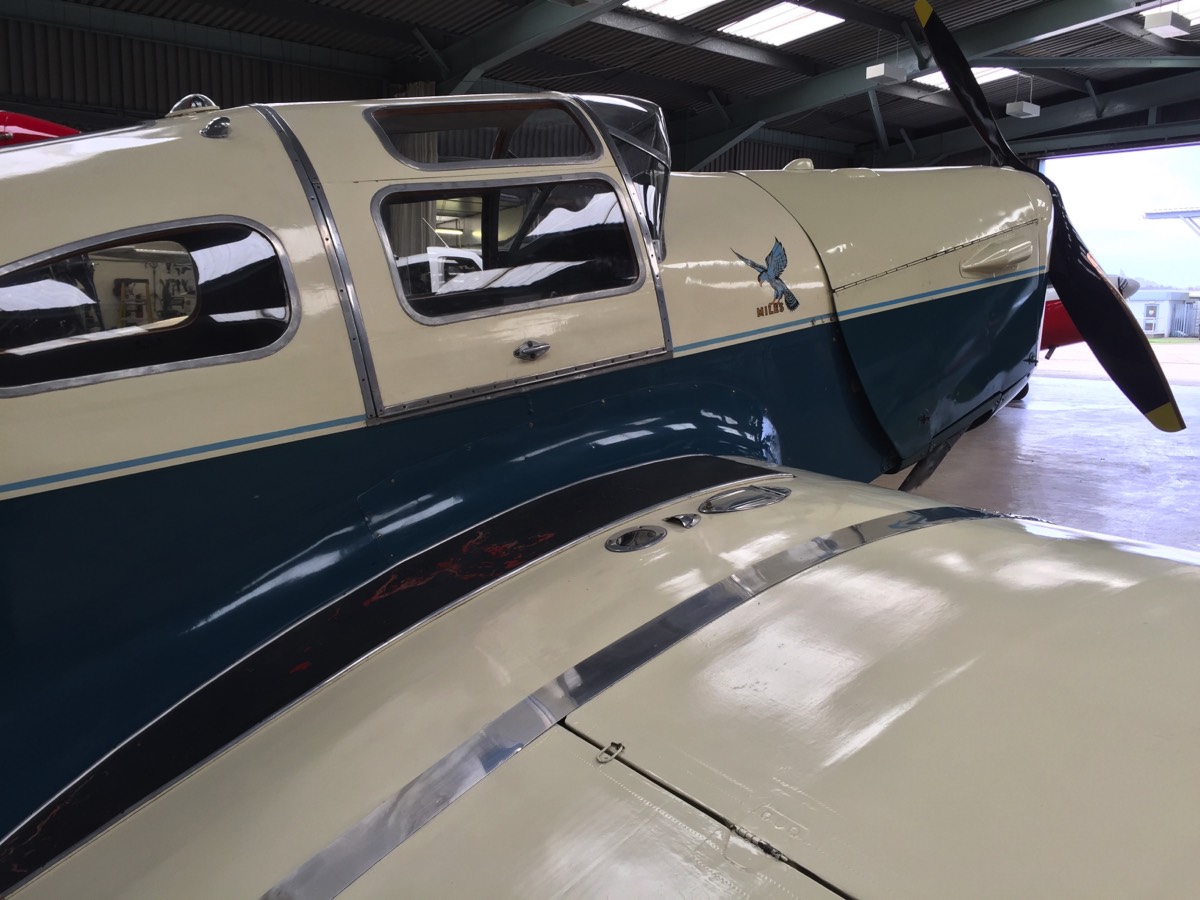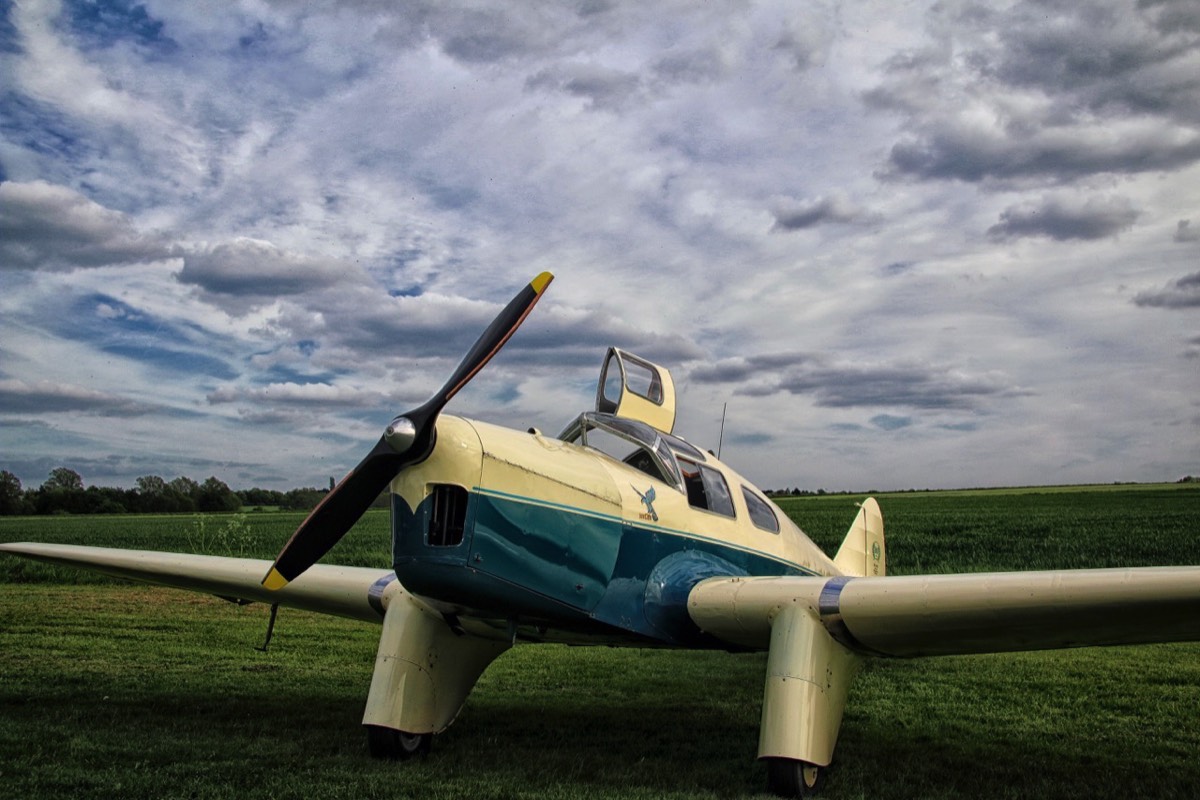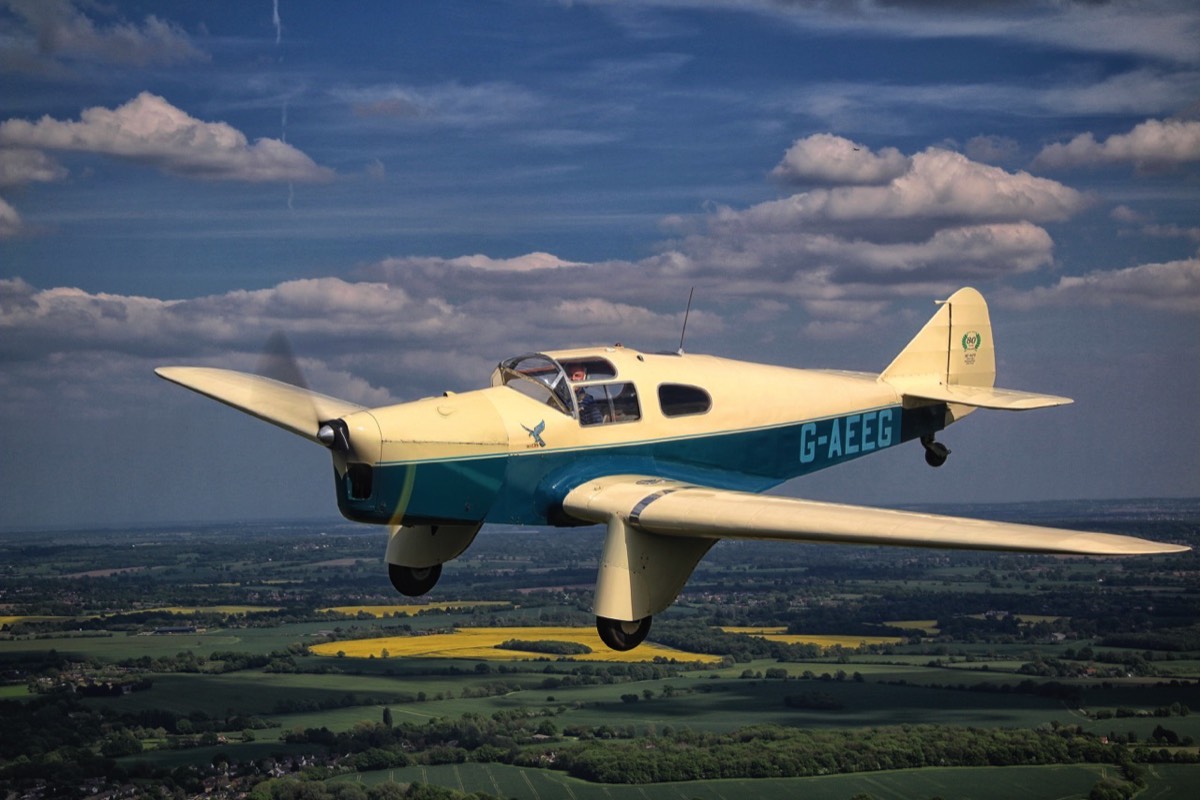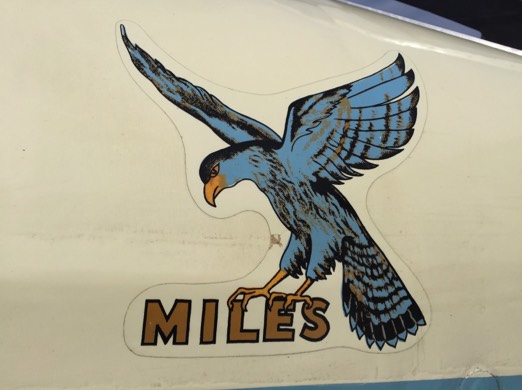 G-AEEG (c/n 216) was built at Woodley, Reading by Phillips & Powis Aircraft Ltd in 1936 and a certificate of airworthiness was issued on 25th March. It was first used by Phillips & Powis Air Taxi Services and was even flown by F.G. Miles himself to Great Martlesham. But in November 1936 the aircraft was sold to Karl E. Sandberg of Norrköping, Sweden and became SE-AFN. It was subsequently impressed into the Royal Swedish Air Force as Fv7001 and used as a liaison aircraft.

The Falcon was struck off military records, becoming SE-AFN once again on 23rd January 1944. It was registered to Svensk Flygjanst AB and used as an air taxi and then passed through several owners in Sweden and finally to Ake Laurell from Uppsala in 1955.

In 1961 the Swedish authorities declared that due to concerns with the glue deterioration that it's permit would not be renewed. A 3 day permit was obtained by Laurell to fly the aircraft to England in the hope that FG Miles Engineering at Shoreham airport would be able to save her!

The aircraft stayed at Shoreham whilst a new owner was sought and eventually Doug Bianchi of Personal Plane Services, White Waltham, bought her. Bianchi then commenced restoration of the ply fuselage and modified the tail post to accept a tailwheel in place of the skid that was fitted. She was registered by Bianchi in 1962 as G-AEEG but later exchanged for Edward Eves' Alpha-Romeo Castagna coupe!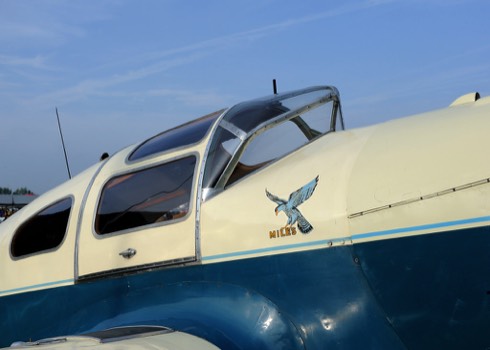 The Falcon was slowly restored by Brooklands Aviation at Sywell before taking to the air again on 15th April 1965. The Falcon was fitted with a 145hp Gipsy Major 10-2 engine in 1966 and was flown extensively by Eves during the latter years of the 60's, entering in the 1970 Kings Cup air race.

In 1972 G-AEEG was sold to Philip Mann, then owner of Shipping and Airlines and went through some further restoration by Personal Plane Sevices. G-AEEG won the 1979 Kings Cup air race, flown by Dr Ian Dalziel.

Philip Mann sold EG in 1984 and again passed through a number of hands until she was sold to Tim Moore of Skysport Engineering and was completely refurbished and painted in her current cream and blue colour scheme.

Peter Holloway bought her in 1999 and based her first at Turweston and eventually Old Warden where he kept along with a number of other vintage aircraft he owned including a Miles Magister. Peter flew her frequently and in 2002 he flew EG all the way to Sweden to reunite her with her previous owners!

We are now very pleased that she has returned to the Shipping and Airlines collection and we look forward to being part of the next chapter in her long and interesting life.
This is a short film made by one of our pilots here at Shipping and Airlines showing the A check procedure and a flight in our Mile Falcon G-AEEG from Biggin Hill.