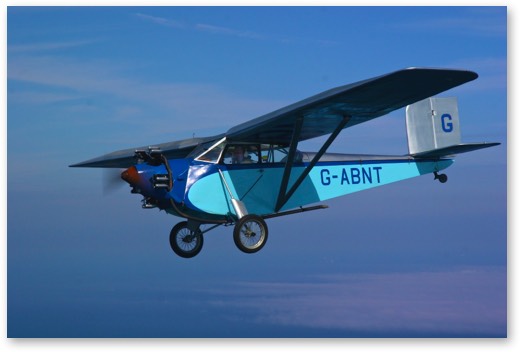 Built by the Civilian Aircraft Co Ltd at Hedon near Hull in Yorkshire, Bunty, as she is affectionately known, is construction No 3 of the 5 Coupe's that were flown. The Civilian Coupe is of particular historical note in that the type was the first enclosed two seater monoplane design in England. Her Certificate of Registration
No 3271 was issued on 23rd June 1931, her first flight taking place on 18th July 1931 & Certificate of Airworthiness No 3199 being issued on 10th Sept 1931.
Her last flight pre-war flight was made from Pendine Sands where she lived in a Garage (with
Babs the racing car
) to Cardiff on 21st Feb 1937 where with a total time of 130 hours 50 minutes it was discovered that the engine was damaged due to a hydraulic lock in the bottom cylinder. She was subsequently dismantled and stored in a warehouse behind the Waverley Grocery Stores, Lammas Street, Carmarthen.
Bunty lived in the Warehouse for 38 years before being purchased at Auction by Philip Mann (then owner of Shipping & Airlines Ltd at Biggin Hill) who had her rebuilt to flying condition, taking to the air again in 1983. She was flown very occasionally around the Biggin Hill area until 6th Aug 1995 when she made her first away landing in 58 years dropping in at Old Warden for 30 minutes to collect fuel before returning to Biggin Hill.

In September 1995 she flew into Brooklands again where she was awarded the Concourse-de-Elegance prize, a lovely Rose Bowl presented by John 'Catseyes' Cunningham & Raymond Baxter. At the G-VFWE in 2004 she was awarded the First prize Cup's for The Oldest Aircraft & the Best Other British (manufacture). She was also runner up for the Best pre-war aircraft.


Drop Images Here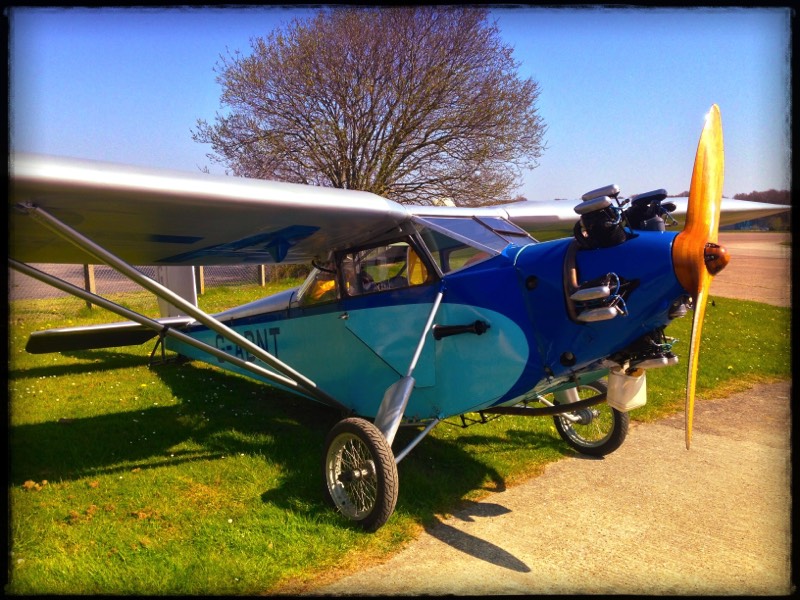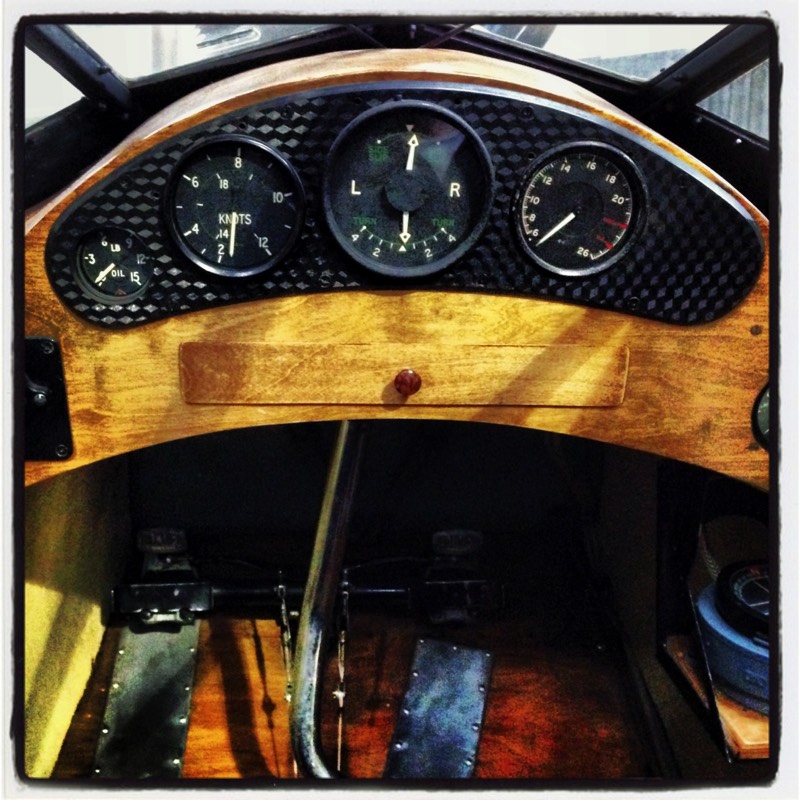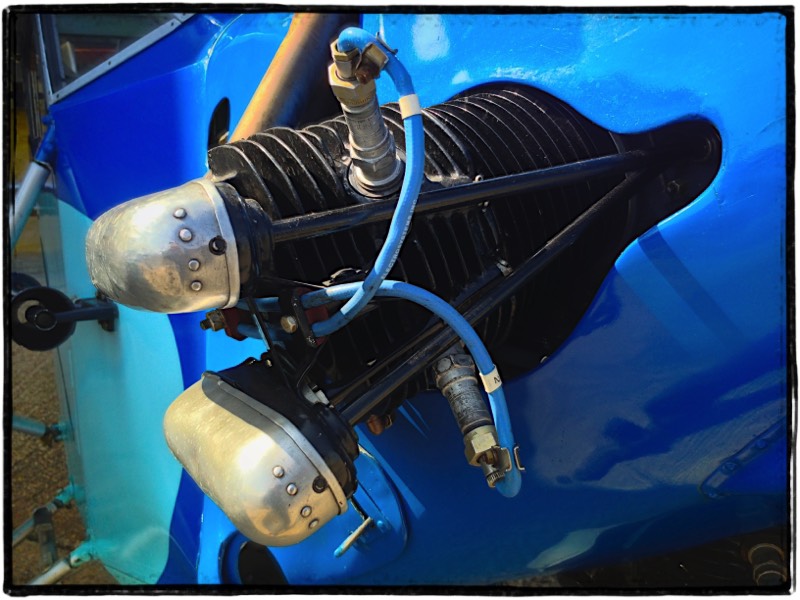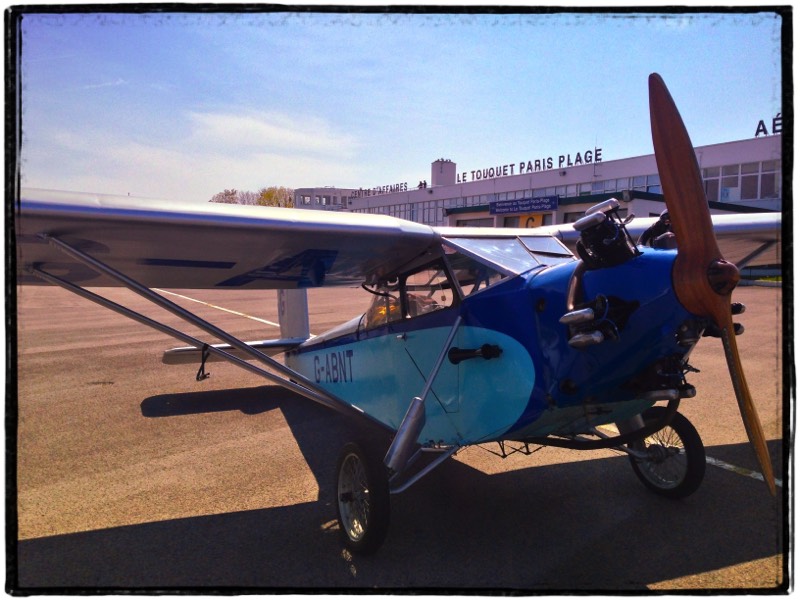 This is a short film made by one of our pilots here at Shipping and Airlines showing the A check procedure and a flight in our Civilian Coupe from Biggin Hill.
Bunty's 80th Birthday
In 2011 it was the Coupe's 80th Birthday so we decided to throw her a little party to mark the occasion. We also had a chance to fly her and some of the rest of the collection between the rain showers!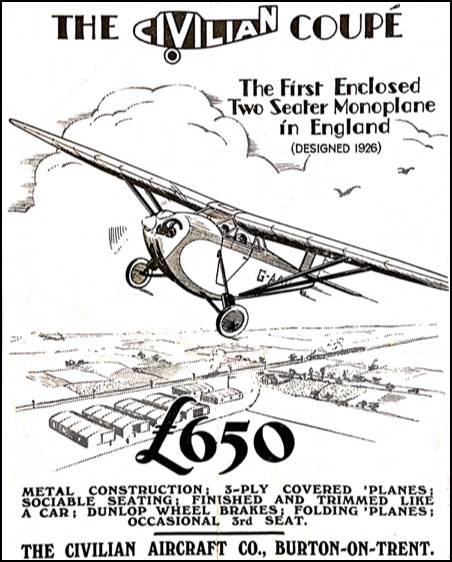 1932 Aeroplane Magazine Advertisement.
We would certainly agree that the Coupe has "sociable seating", but as far as the cost of owning one we might say that she is most definitely priceless in today's money!
This advert is actually for the Mk 1 version of the Coupe which originally had an 85hp four cylinder horizontally opposed ABC Hornet engine. The later Mk 2, which G-ABNT is an example of, has the 100hp five cylinder radial Armstrong Siddeley Genet Major engine.