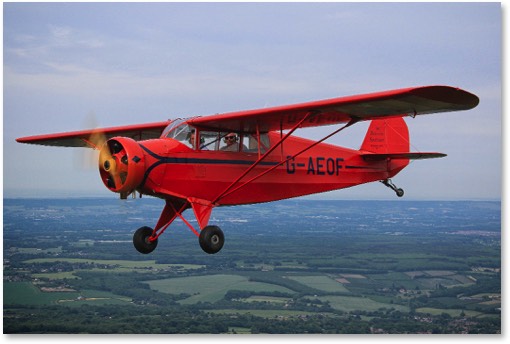 G-AEOF was built in Kansas City in 1936. This high wing cabin monoplane with tandem seating is powered by a Le Blond 85hp Radial engine.
Rearwin aeroplanes had always been popular and the "Sportster" was especially so; they were often seen from one end of the USA to the other. Most were around for a long time and attracted pilots who found the Sportster was able to take off much quicker, climb out at a better rate, cruise just a little faster and handle a lot better in mountainous regions than previous aircraft they had flown.
This is a short film made by one of our pilots here at Shipping and Airlines showing the A check procedure and a flight in our Rearwin Sportster from Biggin Hill.